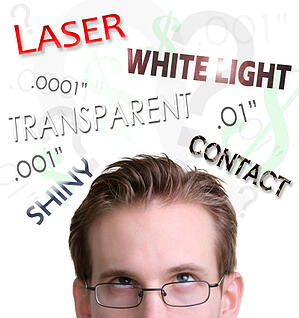 3D scanners are increasingly used for
dimensional inspection
and reverse engineering. Much like other measurement tools, these devices do not offer a one-size-fits-all solution. In fact, selecting the right
3D scanner
is a rigorous process that depends on a number of factors.
Understanding these five common misconceptions about 3D scanners is a good first step toward selecting the right one:
All 3D scanning equipment uses the same technology - While virtually all 3D scanners are designed to collect data about the shape of an object, the methods for data collection and measurement are not all the same. Some 3D scanners use contact probes, while others use non-contact measurement methods such as structured white light or lasers to measure surface characteristics.


All 3D scanners can be used on any object - A shiny or transparent object will require a different 3D scanning device than an opaque one with a matte surface. Similarly, elastic or delicate materials cannot be measured with contact devices because they may become altered or damaged during the measurement process. The characteristics of the object will help define which 3D scanning equipment should be used.


All 3D scanners provide the same level of accuracy - 3D scanners use multiple data points to model the dimensions of an object. The more data points, the more accurate the result can be. The accuracy of a 3D scanner depends on the type of technology used, the quality of the cameras, the level of calibration, and several other factors; not all 3D scanning equipment provides the same level of accuracy.


All 3D scanners cost the same - Because 3D scanners use different types of technology and provide various levels of precision, equipment costs can vary substantially. This is one of the reasons it's so important to select the right equipment for your specific needs.


3D scanners can only be used in a very limited number of applications - Some of the better known uses of 3D scanners include reverse engineering, manufacturing quality control, and prototype development, but the potential applications are unlimited. For example, the entertainment industry frequently uses 3D scanning in the development of video games; archaeologists use it to replicate artifacts; marketers use it for promotional videos; and the medical industry uses it to create prosthetic limbs and other medical devices.
Q-PLUS Labs provides 3D scanning and other metrology services. We are also a reseller of a wide array of dimensional measurement devices and systems from top manufacturers, serving a broad range of applications. If you need 3D scanning solutions, we can help you select the best tools for your applications, or provide the scanning services for you. Contact us today to learn more about the products and services we offer.

What applications have you used 3D scanning tools for?