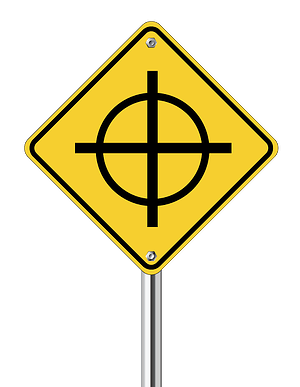 In order to obtain an engineering degree, you must learn certain concepts and skills in school. However, developing an engineering career means your education continues on the job. One field not typically taught extensively in engineering school is metrology, but for any engineer entering the field of manufacturing, understanding metrology is essential.
In the simplest terms, metrology is the science of measurement. In practical terms, when it comes to
manufacturing
, engineers have a vested interest in knowing the fundamentals of geometric dimensioning and tolerancing, commonly referred to as GD&T. Engineering drawings and 3D CAD models use GD&T to communicate engineering dimensions and tolerances to manufacturing and quality staff. If the engineer doesn't know how to effectively communicate in the language of GD&T, the finished product will likely not meet the desired outcome.
Why Understanding Metrology Is Important
The purpose of engineering design is to convey information in a way that makes it as easy as possible for the manufacturing team to create the desired parts and assemblies. A good engineering drawing will consider:
The design intent
The people and processes involved in manufacturing
The inspection and verification process
The consequences of not understanding the fundamentals of GD&T can be dire:
Disruption of manufacturing schedules
Damaged reputations because of the inability to fulfill requirements
Inability to meet budgets
Because metrology is so important in the manufacturing industry, there are several benefits for young engineers to learn it sooner rather than later:
Quality - Good engineering drawings result in parts that match the design intent.


Budget - Getting a drawing right the first time saves money.


Time - When dimensions and tolerances are stated clearly and thoroughly, manufacturers do not need to take the time to ask questions or get clarification.


Customer satisfaction - Producing the correct results in a timely manner keeps customers happy.
So how does a engineer learn more about GD&T if it's not commonly part of the standard curriculum? The American Society of Mechanical Engineers (ASME) offers the Y14.5 - 2009 Dimensioning and Tolerancing specification. This set of guidelines describes the language of GD&T and establishes uniform practices for communicating the requirements on engineering drawings. Additional resources include training programs and traveling seminars.

Q-PLUS Labs offers both training and consulting services to help ensure that your manufacturing process goes as smoothly as possible. Our training programs are designed for small groups across multiple disciplines so that engineers, manufacturing staff, and other key players can learn how to most effectively communicate in the language of GD&T. Contact us today to learn more about how we can help you.

Are you an engineer in the field of manufacturing? Tell us in the comments section how you learned about GD&T.