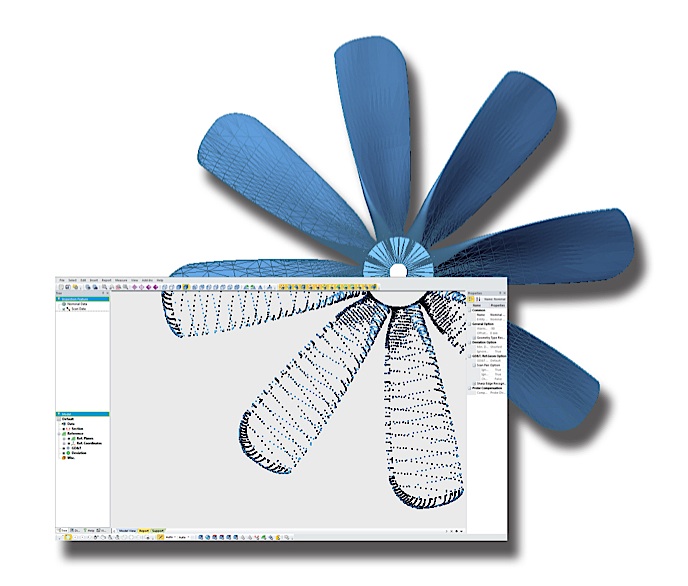 If you have decided that outsourcing reverse engineering services makes the most sense for your project or business, you still have some decisions to make. Not all reverse engineering applications are the same. You must decide what type of equipment to use and what kind of output you need, as well as consider a range of other factors.

This checklist is designed to help you get started.
7 Questions to Ask When Outsourcing Reverse Engineering
What is the objective of reverse engineering? Your provider will need to know your end goals in order to help you make the most cost-effective decisions.


What type of reverse engineering makes the most sense for your application? You can decide between design intent, verbatim (as-built), or a hybrid of the two. When reverse engineering for design intent, the measurements of the original object may be adjusted to correct for imperfections so that the final product will function in the desired way. The verbatim approach aims to create an exact replica of the original object, including imperfections, and the hybrid approach can be used in cases when the original object features multiple types of surfaces.


How should you process measurement data? When gathering measurements to reverse engineer an object, you can use a dimension-driven approach, shrink-wrap surfaces, or a combination of the two.


How accurate do you need to be? Depending on your objectives and the reasons for reverse engineering, your application might need a certain degree of measurement accuracy. For example, in the case of an object that must meet regulatory specifications, accuracy is extremely important. However, if you are replicating a statue for sale in a gift shop, some minor differences are acceptable.


Does the original object need to remain intact? In some cases, in order to get the most accurate measurements, the original object will need to be disassembled or even destroyed. If this is not an option for your application, your provider must know that at the beginning of the process.


What type of equipment should you use? Many different types of measurement equipment can be used for reverse engineering. Your provider will consider the level of accuracy required, surface characteristics of the original object, and many other factors when deciding how best to take measurements.


Do you need to measure the object in a constrained state? For some applications, measuring the object while in a state that simulates how it's shape will conform in assembly makes more sense. You might also need to measure other objects or parts if you are reverse engineering an item that is part of an assembly.
Your provider can (and should) help you answer many of these questions, so don't be afraid to ask.

One of the greatest advantages of outsourcing reverse engineering services to providers such as Q-PLUS Labs is that we operate across multiple industries. This means that we offer a broad range of equipment types and the expertise to handle almost any reverse engineering application. Contact us today to learn more or to get started on your next reverse engineering project.